If you'd ask me what I've been up lately, I'd say: working, reading, learning - pretty much just like you, I guess. The thing is it's been a while since I wrote something here and my first article this year is about AWRstudyr, a Chrome extension I've been working lately and it's something I've put lots of effort into it.

What's AWRStudyr about
If you're like me, you hit view source on a regular basis while browsing just every time you enjoy, dislike or when being too curious onto something. And when view source is not enough, you go with F12 and try to stumble upon on how things work down there.
So, I started thinking on a tool that could deliver relevant info for a web page without having to repeat the above steps every time I wanted to find out more about the tools and frameworks a page uses. Feedback was crucial and I was interested mainly if there were more people having my problem - trying to get as many data possible for an URL at first sight.
As a result, together with my colleagues at Caphyon, we made AWRstudyr - a Chrome extension that shows web page insights on SEO gathered from a keyword research database compiled from a set of 30 million keywords, plus lots of web development answers like:
What web server is behind the URL?
What Analytics tool is used to get visitor insights?
What Marketing or Chat tools are used to convert the visitors?
What Advertising network is running in order to sell ads?
What CMS powers the forum, blog or the online shop?
What CSS and JS frameworks are used to build that user interface?
and more…
Is the page mobile-friendly and how does it look like on small devices?
What Google PageSpeed scores does that URL have?
Is that URL HTML5 valid according to W3C?
Does this URL have mixed content that can break the SSL?
How many times does this URL has been shared in the wild?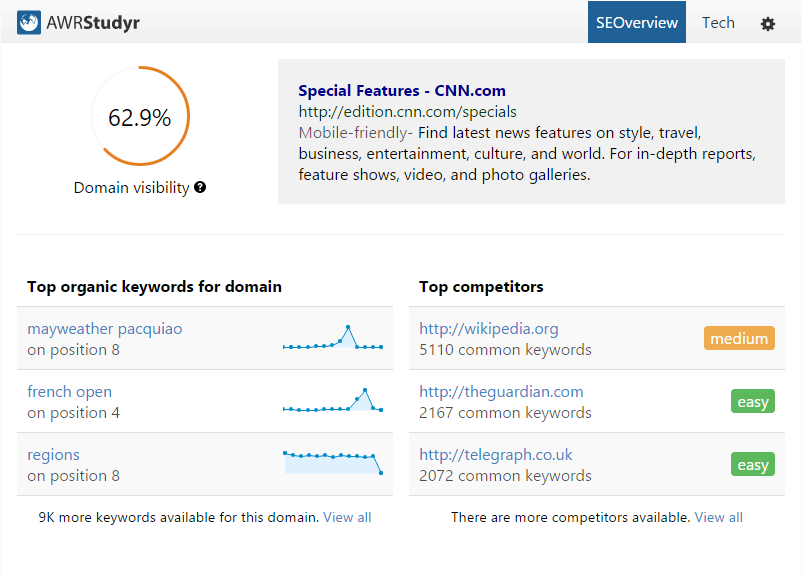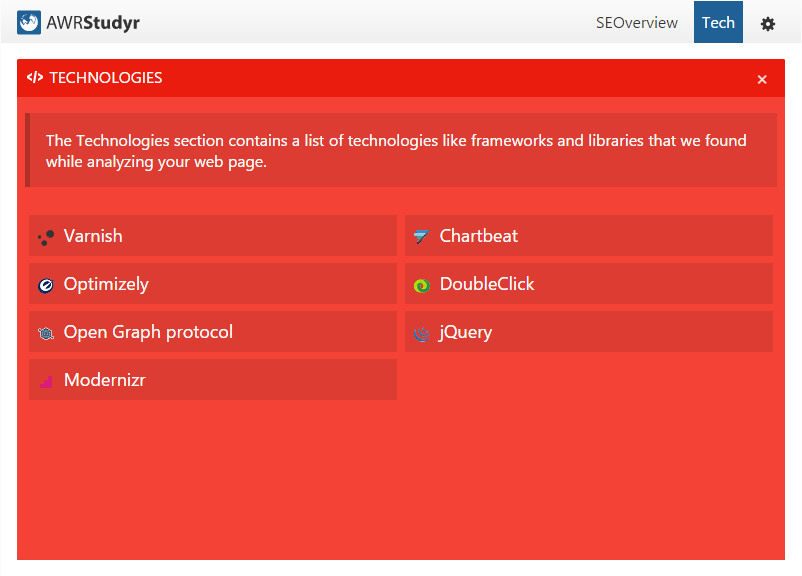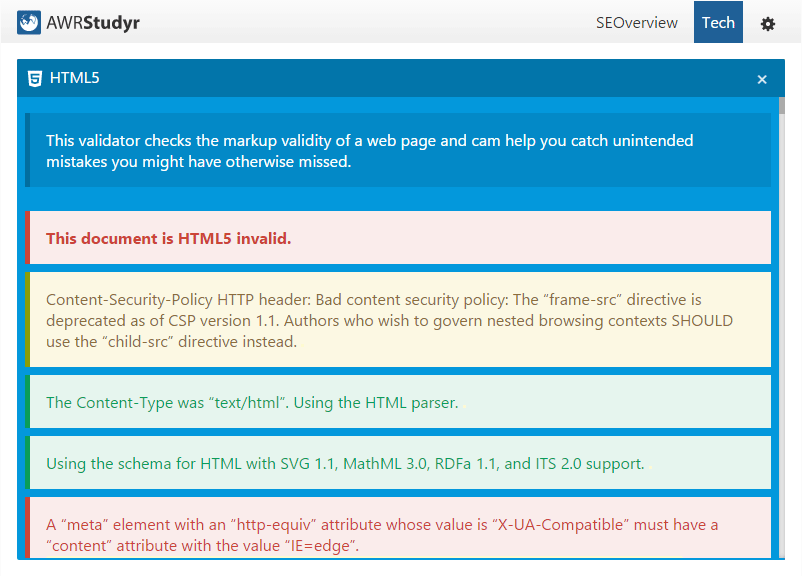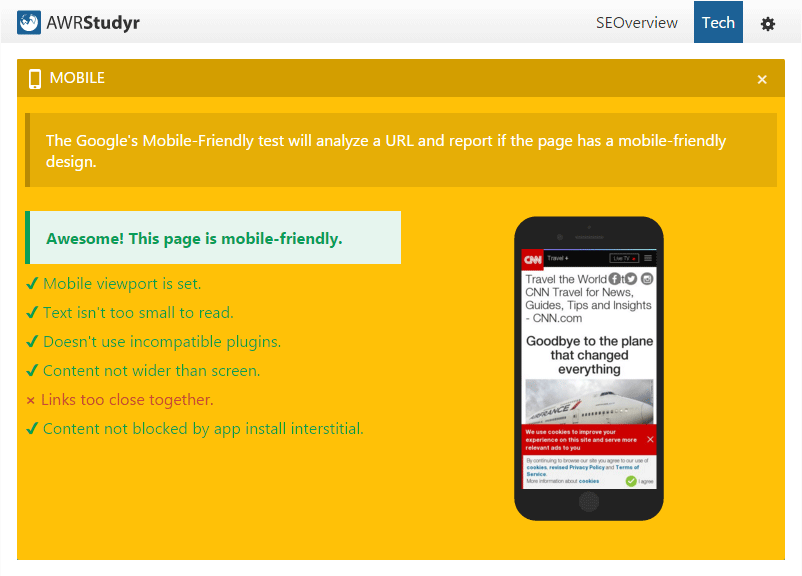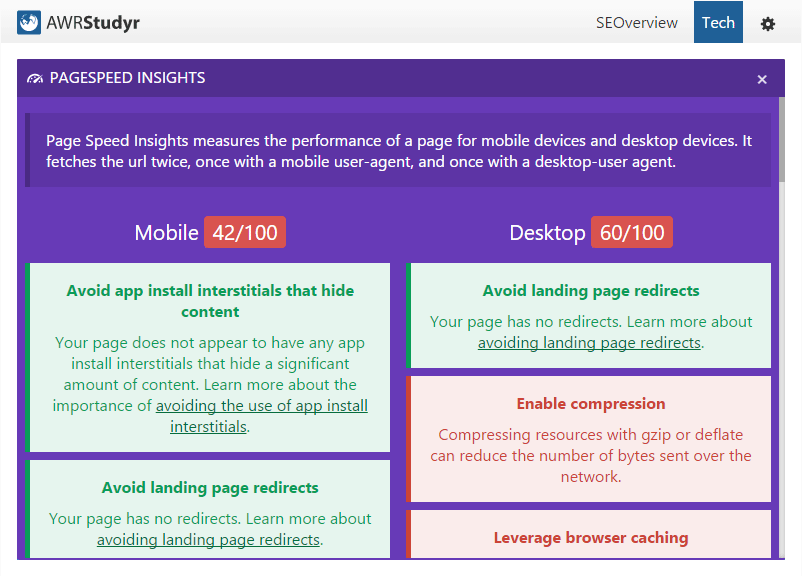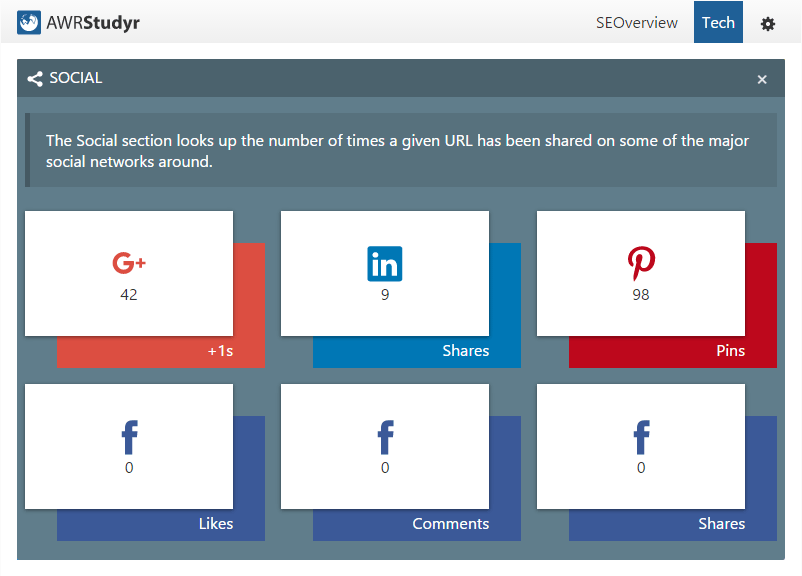 How it's made
The cool thing is that we were able to use the latest cutting-edge technologies to build it, without having to care about cross-browser consistency or other issues.
We chose B.E.M. as a CSS methodology.
Sass is the preprocessor tool and Grunt does the automation.
On postprocessing CSS, Autoprefixer does the job.
We're not using any CSS framework but we tried to create ours for this, inspired by the ones available in the wild.
The grid system that makes everything straightforward is made using Flexbox.
The JavaScript framework that made our lives easier is AngularJS.
Most of graphics are SVG and it's a wonderful feeling to be able to use it without any polyfills or fallbacks.
Where to get it
You can go to AWRstudyr website or get it on Chrome Store directly to give it a try. I hope you enjoy it and looking forward to your feedback!