I didn't know about this CSS property until a while ago, when I stumbled it upon it while reading Ire Aderinokun's article on Localisation and Translation on the Web.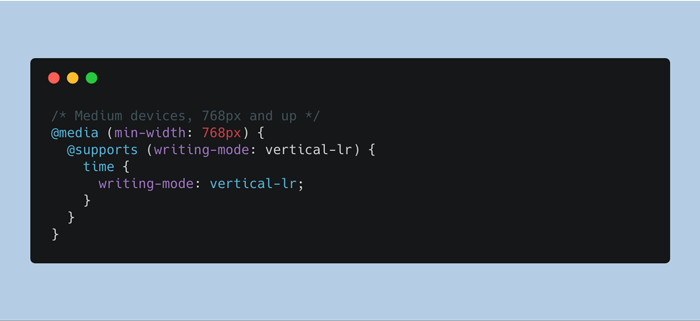 The demo
If you're in a hurry, here's the demo, make sure you resize the viewport in order to trigger the defined CSS media query.
The writing-mode property
The writing-mode CSS property defines whether lines of text are laid out horizontally or vertically, direction too. You can read more about it on MDN.
So, while thinking about a use case scenario, at that time Smashing Magazine's latest website design went live. So I opened up DevTools to see how things were being crafted, we're all curious by nature, aren't we? While inspecting things around, I noticed the below section titles design: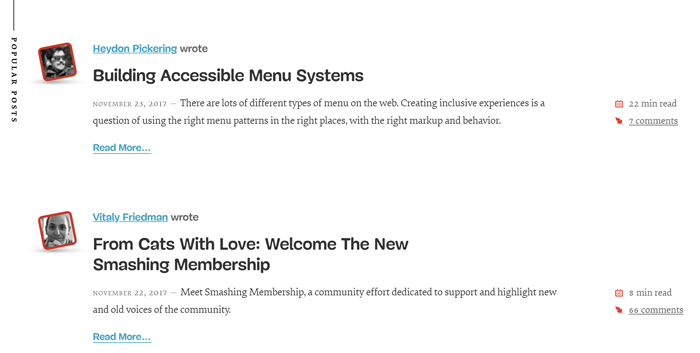 Take a look at the vertical popular posts title
CSS
I was now having a use case scenario, so I made a CodePen demo that showcases it. Basically, the demo consists of a responsive time element that shifts by 90deg on medium and large resolutions and stacks otherwise.
Apply styling on medium devices and up, when there's enough space.
Use CSS feature detection to avoid breaking up things in non-supporting browsers.
Lay down vertically the time element, add some whitespace too.
Add a subtle line using linear gradient.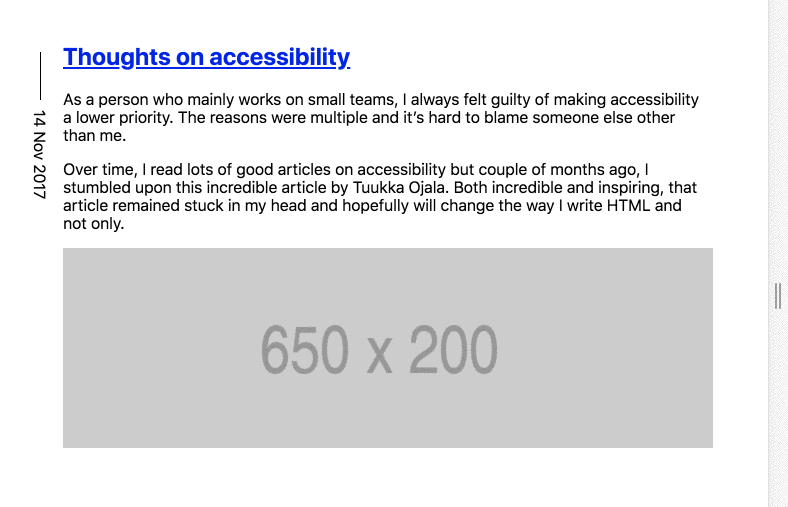 If I'll ever beat procrastination, anytime soon maybe, I will use this snippet in my future website redesign. Until then, make sure you check out the CodePen demo.